Fertility information at your fingertips
Your personalized test helps you understand your ovarian reserve, ovulation, and other general body systems that relate to fertility.
Two ways to test
Swing by a local lab

We'll send you everything you need to take your test through a local Quest Diagnostics. More details on quest ->

Test at home

Pre-orders are currently closed. Add your email to be notified when they're available.
The same
personalized report
No matter how you test, you'll still receive access to a personal dashboard, where you can track your results over time.
Ovarian reserve

It's a fancy way of saying "the amount of eggs in your ovaries." We're born with a set number and they leave our bodies at different rates. Two key hormones, AMH and FSH, can help you understand yours.

Ovulation

It's the process your body goes through when releasing an egg. When hormones like LH and P4 are working together in harmony, the whole cycle goes smoothly.

General body

Many hormones in your body have multiple functions. Testosterone and TSH are two that also have implications for fertility. We measure them to round out your fertility score.
When your results are in, you'll get personalized reports for each hormone we test–right in your dashboard. You'll see your hormone levels and learn how they relate to fertility and your age.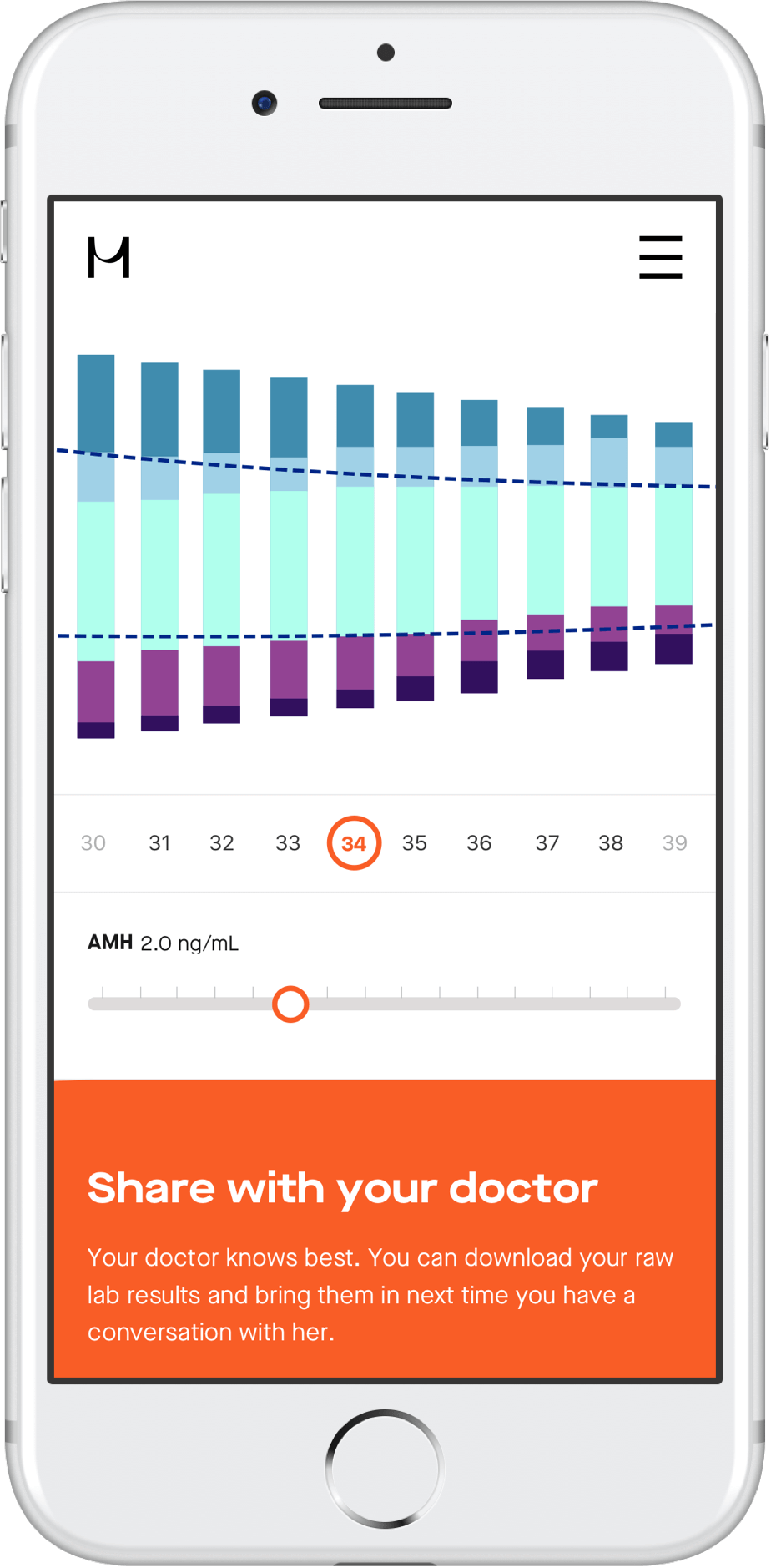 Included with your order
A test built specifically for you, based on your birth control.
We'll send you a discreet package that includes everything you need to provide a sample at home or at a local lab.
A tool you can use to track fertility over time.
A physician-ordered and reviewed test as well as custom reports that explain your hormone levels.
Access to a personal dashboard where you can track results over time.
We'll also send raw lab results that you can easily share with a doctor.
Take this quiz to see how we'll design your test.